Hi Remoters,
Windows 8 Remote Server Admin Tools In addition to its use for an ordinary user to connect to a client desktop, remote connection technology can also be used for an administrator to connect to Windows Server 2008. Remote Server Administration Tools (RSAT) for Windows 8 allows administrators to remotely manage roles and features, which are installed on a member of the Windows Server family. However, you have to be running the Enterprise, Professional, or Ultimate editions of Windows 8 to successfully install this add-on to manage the servers.

1.Make sure that are at the Windows 8 computer, download the Remote Server Administration Tools for Windows 8 MSU package from the Microsoft Download Center.
2.Open the RSAT package and install it.
3.Launch the, Control Panel, and then click Programs. In the Programs and Features area, click Turn Windows features on or off.
4.In the Windows Features dialog box, expand Remote Server Administration Tools. Select the remote management tools that you want to install. Remote Desktop connects two Windows computers over a network. Once linked, you view the remote desktop just as if you were sitting there in the room.
Thanks for following,
Contact us: support@itremotesolutions.com
How to take a screenshot in Windows 8.1: three ways without using third party tools
Very often, when I ask users of my apps to take a screenshot in order to troubleshoot issues they are having, they get confused. Some of them do not know how they can take a screenshot which is why I decided to write this article.
Windows 8.1 offers you three different options to make a screenshot without using third party tools. Let's discover them to get the full benefits from the modern Windows version.
Use the Win+Print Screen hotkey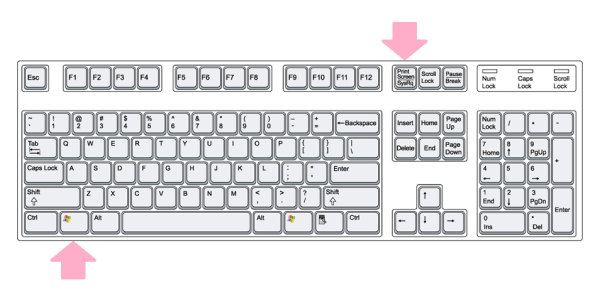 On your keyboard, press Win+Print Screen keys simultaneously. (Note: if you are using a laptop or tablet, it may have an Fn key and the Print Screen key text on your keyboard may be enclosed inside a box, with some other function assigned to the same key when Fn is not held down. It means you are supposed to hold down the Fn key to use the function enclosed in the box. So if Win+Print Screen does not work, then try Win+Fn+Print Screen).
Your screen will be dimmed for half a second, then it will return to the normal brightness. Now open the following folder:
This PC -> Pictures -> Screenshots
You will find the captured image of your screen in this folder!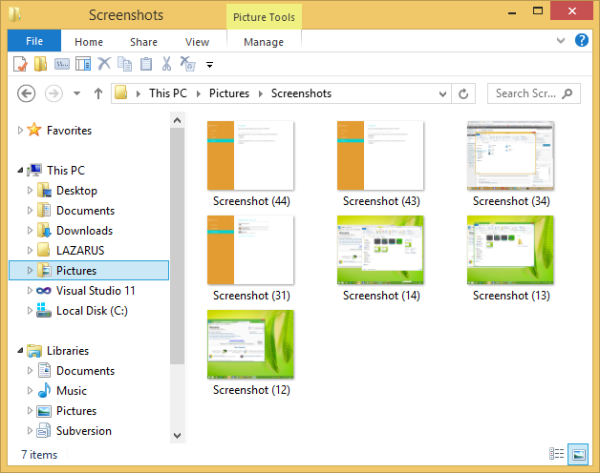 Windows will automatically save it to a file named Screenshot (<screenshot_number>).png. That screenshot_number is given automatically by Windows as it maintains a counter in the registry of how many screenshots you have taken using Win+Print Screen method.
Bonus tip: How to reset the screenshot counter in Windows 8
Use only the PrtScn (Print Screen) key: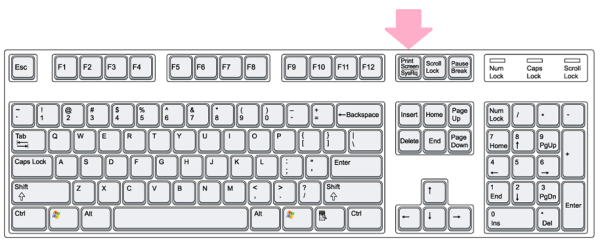 Press only the PrtScn (Print Screen) key on the keyboard. The contents of the screen will be captured to the clipboard. Open Paint and press Ctrl+V or click Paste on the Home tab of the Ribbon to insert your clipboard contents. You will then make any edits you want and save the screenshot to a file.
Tip: If you press Alt+Print Screen, only the active window in the foreground will be captured to the clipboard, not the whole screen. Also, as mentioned above, if your keyboard requires you to use Fn key in order to use Print Screen, use Fn+Print Screen or Fn+Alt+Print Screen if necessary.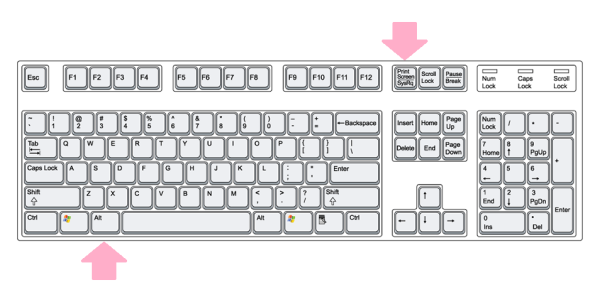 The Snipping Tool application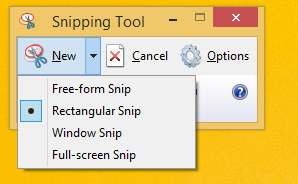 The Snipping Tool is a simple and useful application shipped with Windows by default. It was created specially for taking screenshots. It can create most types of screenshots – window, custom area or whole screen.
Bonus tip: Use the hidden secret hotkey of the Snipping tool! When you have started the Snipping Tool application, you are able to take a screenshot with the Ctrl+Print Screen hotkey!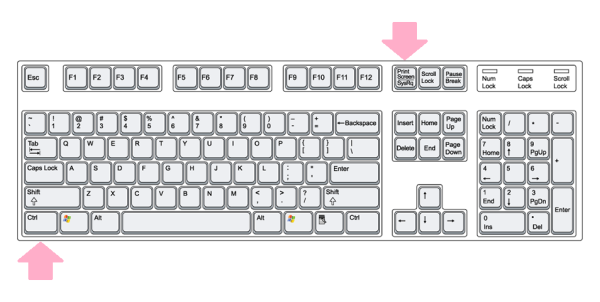 With this secret hotkey, you will be able to capture even menus. Open the application's menu and press the hotkey, and the Snipping tool will allow you to capture anything including the opened menu items!
Thanks for following and good luck